We find the hard-to-find and obsolete parts that others can't.
There is a common misconception in the Defense and Aerospace industry that obsolete, hard-to-find, long lead time parts for legacy systems are no longer available in the supply chain system. CTG has proven this is often not the case.
Leverage our long-standing relationships with an extensive trusted supplier network to find what others can't. We've successfully found up to 73% of obsolete NSNs on the very first pass and have been recognized by the Defense Logistics Agency (DLA) as an approved supplier since 2010.
COMMITTED TO QUALITY ASSURANCE & COUNTERFEIT PREVENTION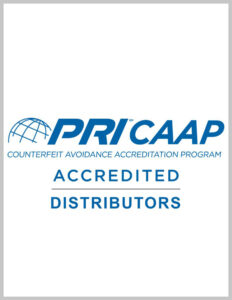 Carefully selected suppliers, an in-house counterfeit detection lab and a highly-trained team of technicians and quality inspectors, all support our mission of keeping your systems operational, ready and safe. We are a Defense and Logistics Agency (DLA) qualified testing supplier and the first distributor to earn the CAAP accreditation.
Our solution is simple and is validated in a 2015 Diminishing Manufacturing Sources and Material Shortages (DMSMS) study conducted by the U.S. Department of Commerce that clearly states it is faster and less expensive to look for, and find, repair parts before going to alternative sources such as: Additive Manufacturing, 3D Printing, Reverse Engineering and Engineer Change Proposals.